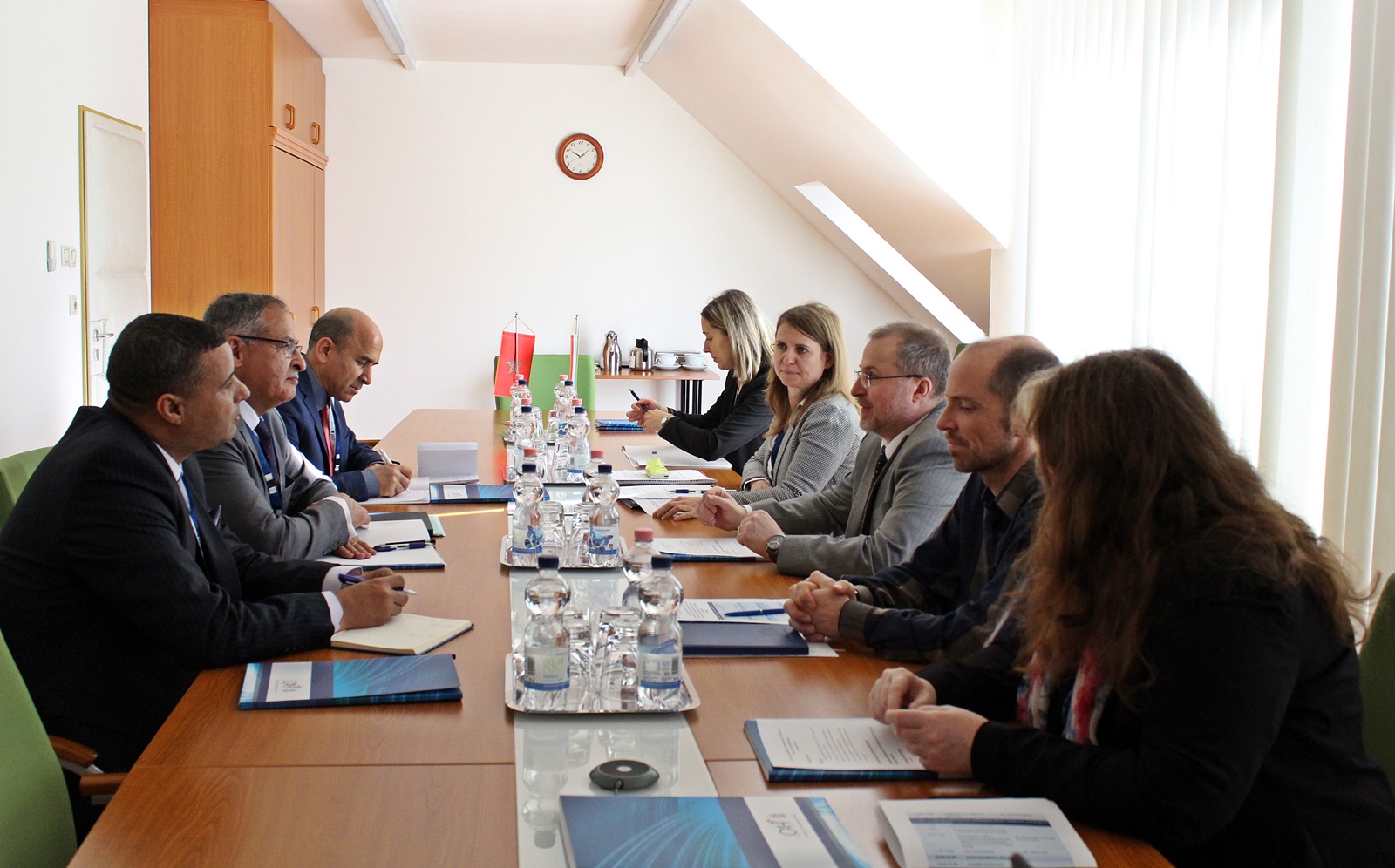 The delegation of the Moroccan Nuclear Regulatory Body – led by the Director General, Dr Khammar Mrabit, paid a visit to Hungary from 4 to 6 February, 2019. During the three-day program experts of the HAEA held several presentations about the activities of the Authority, the Hungarian nuclear programme, the regulations of radioactive waste management and radioactive waste storage facilities, the rules of nuclear safety (including authorization and inspections of research reactors), and the regulations of radiation protection.
In addition to the original program, to the request of the Moroccan delegation, there were presentations held about the knowledge management program and the communication activities of the HAEA (focusing on strategy and planning, organization of public hearings).
The delegation also visited the Radioactive Waste Treatment and Disposal Facility in Püspökszilágy, where they were informed about the facility and the ongoing projects. As part of the program, the Moroccan experts also participated in the inspection of the Budapest Research Reactor.