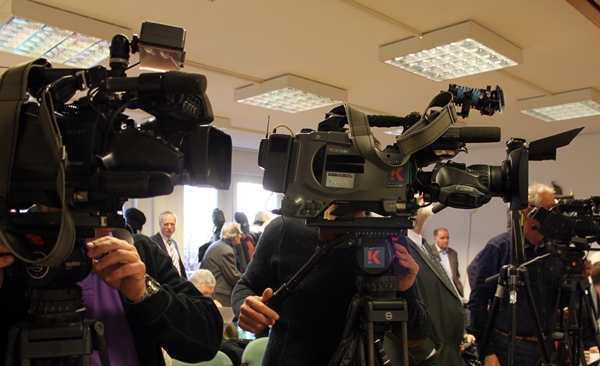 An International Atomic Energy Agency expert mission is reviewing Hungary's nuclear regulatory system. Results of the two-week Integrated Regulatory Review Service (IRRS) mission will be announced at the press conference. Venue: Fényes Adolf str. 4. H-1036 Budapest, HAEA Headquarters, date: 22.05.2015 (Friday) 11.30am. The press conference is delivered by Gyula Fichtinger, Director General (HAEA), Grzegorz Rzentkowski, Director of the Division of Nuclear Installation Safety, Department of Nuclear Safety and Security (IAEA), Michael R. Johnson, Deputy Executive Director for Reactor and Preparedness Program, U.S. Nuclear Regulatory Commission (NRC), and IRRS mission team leader.
After the press conference, interested media may interview the officials attending the press conference.
About IRRS missions:


IRRS missions are designed to strengthen the effectiveness of the national nuclear regulatory infrastructure, while recognizing the ultimate responsibility of each State to ensure nuclear safety. This is done through consideration of regulatory, technical and policy issues, with comparisons against IAEA Safety Standards, and, where appropriate, good practices elsewhere.


Press contact:


Gábor Körmendi
Communication Manager
E-mail: kormendi@haea.gov.hu
Mobile: +3620/560-0984
Phone: +361/436-4861