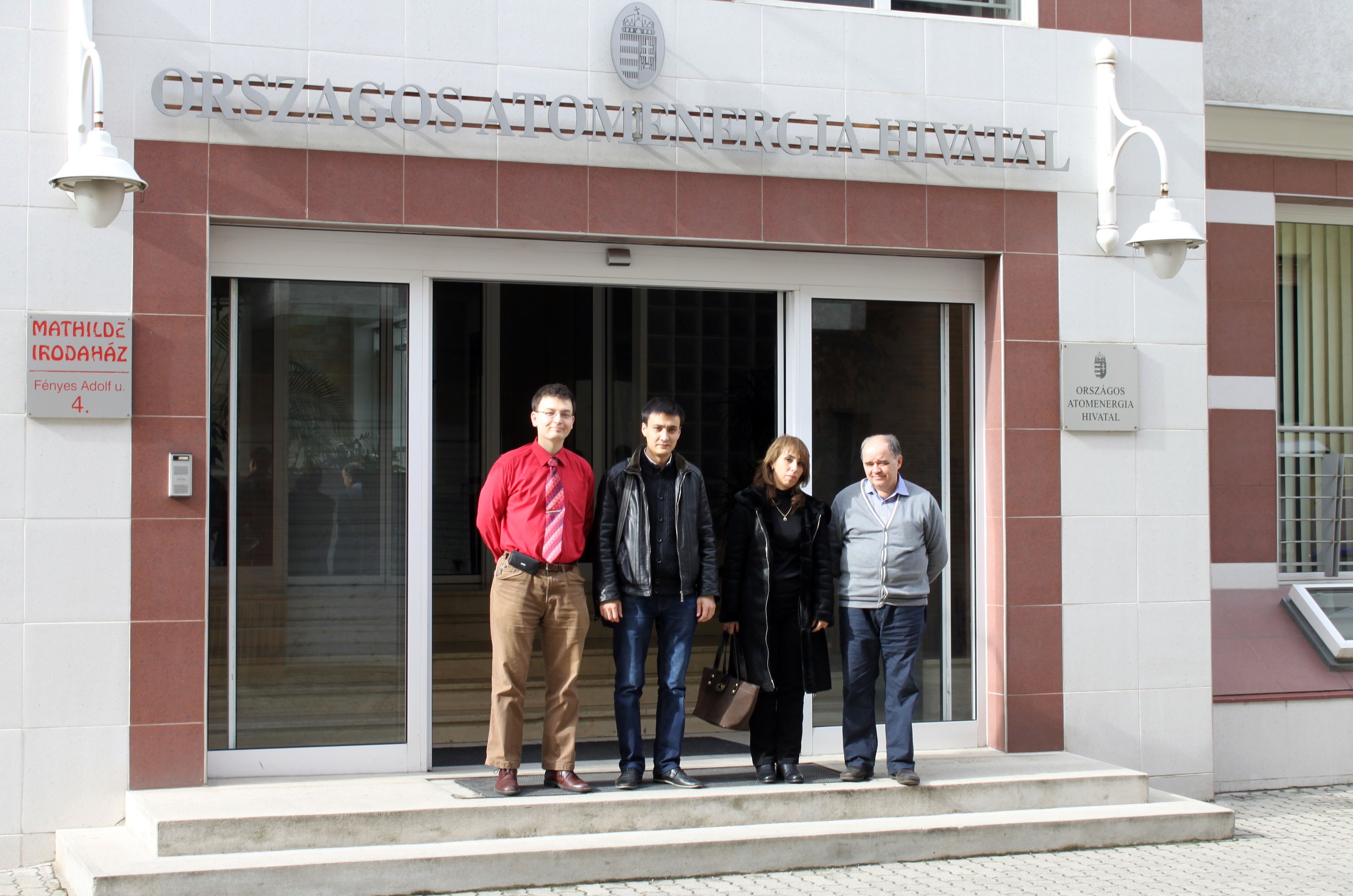 Two inspectors of the State Inspectorate on Supervision of Geological Study of Depth, Safety in Industry and Mining responsible for safety use of ionizing radiation arrived in Hungary on 03.02.2014 with the support of the International Atomic Energy Agency. The Hungarian Atomic Energy Authority prepared a 10 days long program for them. Within its framework, moreover, they got acquainted with the regulatory review of the Periodic Safety Assessment Review (PSAR) of research reactors and the Hungarian regulatory practice on safeguard of radioactive material.
The professionals of the HAEA, Károly Hamar, Zsófia Szepes and Miklós Csuvár gave detailed information on the method of preparing PSAR, its regulatory review process, the methodology of safety performance evaluation process. In addition to this, the Uzbekistani experts got insight into the accounting and inspection of radioactive material and legal background.

The guest visited the Budapest Research Reactor at the Hungarian Academy of Sciences Centre for Energy Research, where the operator presented the reactor refurbishment which was conducted 20 years ago, and the present ageing management program.