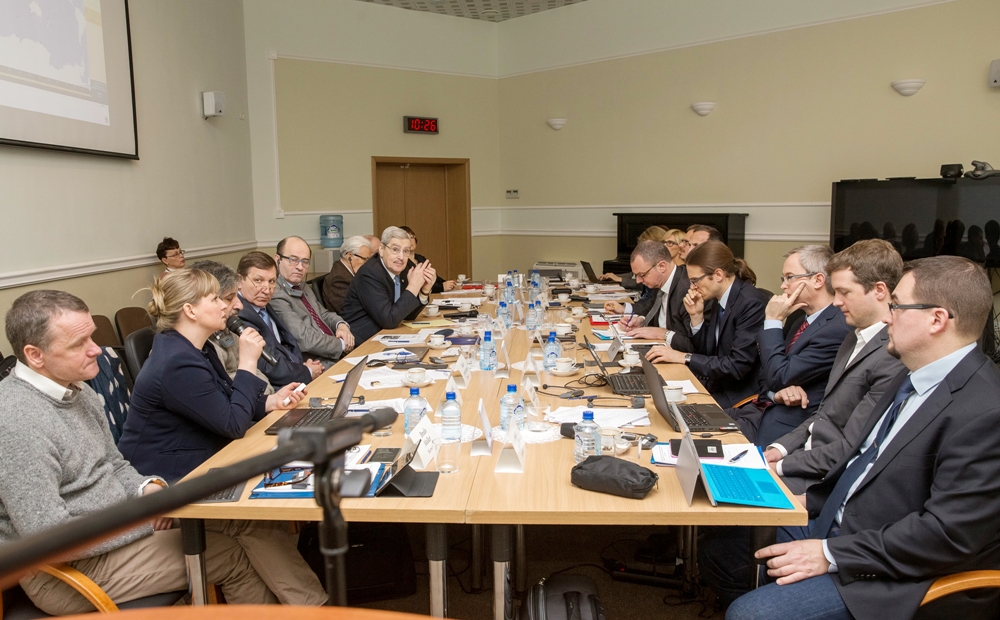 The first meeting of the international commission, initiated by the Russian Academy of Sciences with the membership of French, Swedish, Finnish, German, British, Norwegian and Russian experts, was held in Moscow, on 31 January 2018. The Commission concluded that there were no health effects for the population in the countries involved. The modelling calculations performed in different countries are consistent with each other, though there are too many uncertainties to make conclusions about the location of the Ru source. Since not only ruthenium 106, but also 103 isotopes have been measured in some countries, the hypothesis on the "medical" origin of Ru-106 (as a source for medical therapy) was excluded and the origin from fresh spent fuel was suggested.
The experts agreed that additional measurements and the evaluation of the information is required. The Commission noted that the Rostechnadzor inspections conducted at the "Mayak" and Dimitrovgrad facilities no deviations from normal technological processes were found.


The Commission agreed to work transparently as well as communicate the outcomes and conclusions to the public.


The next meeting of the Commission is scheduled for April 2018.


For the original article please click here.