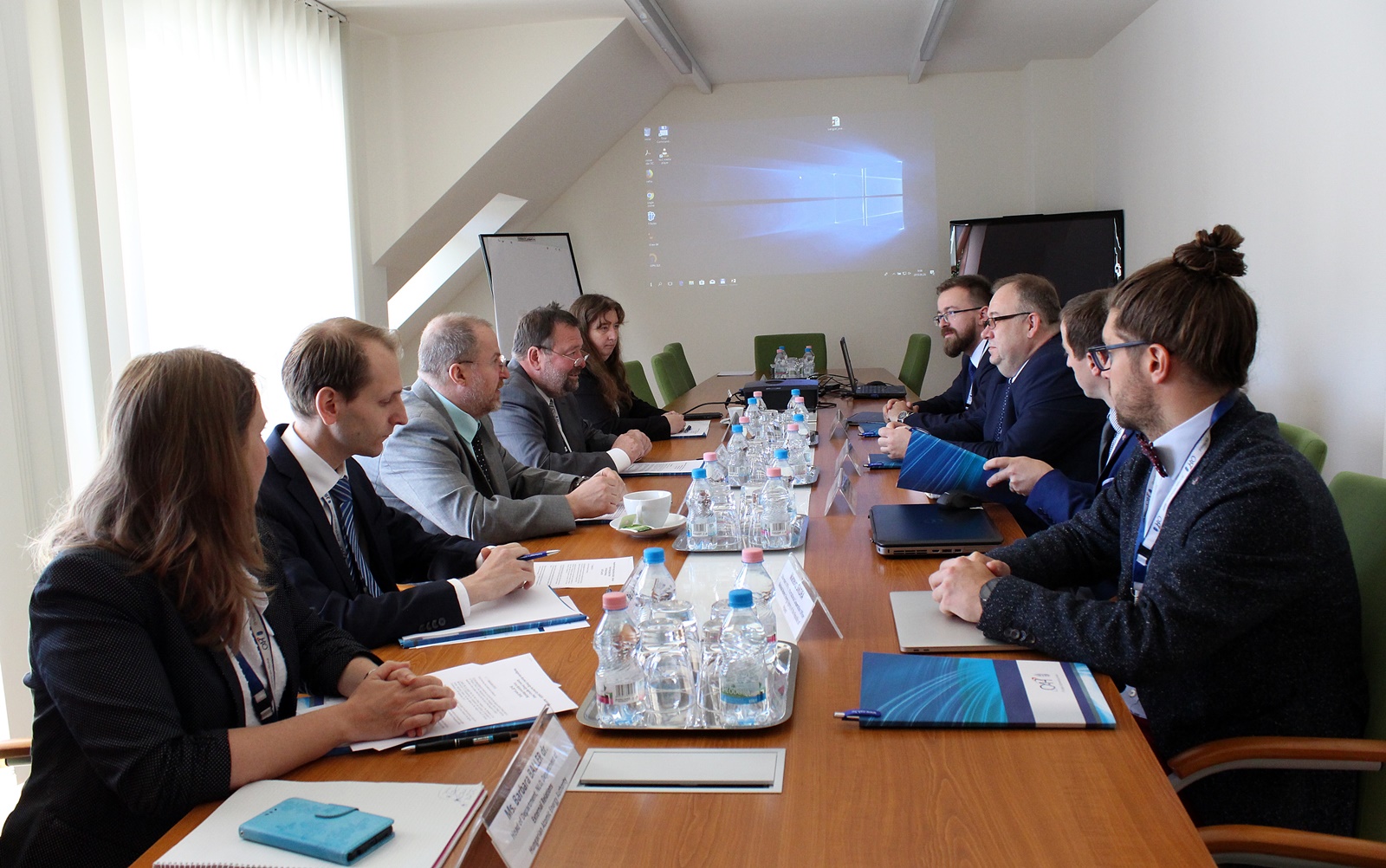 On June 26, 2018, a delegation from the Polish National Atomic Energy Agency (PAA) – led by Mr Andrzej Przybycin, President of the PAA – visited the Hungarian Atomic Energy Authority. The delegation was received by Mr Gyula Fichtinger, the Director General of the HAEA.
They had a consultation about the issues of common iterest, the regulatory oversight activities, the regulatory framework of Technical Support Organisation cooperation system, the regulatory activities related to new nuclear units and the radioactive waste management.
As part of the program, they visited the Interim Spent Fuel Storage Facility and the National Radioactive Waste Repository.