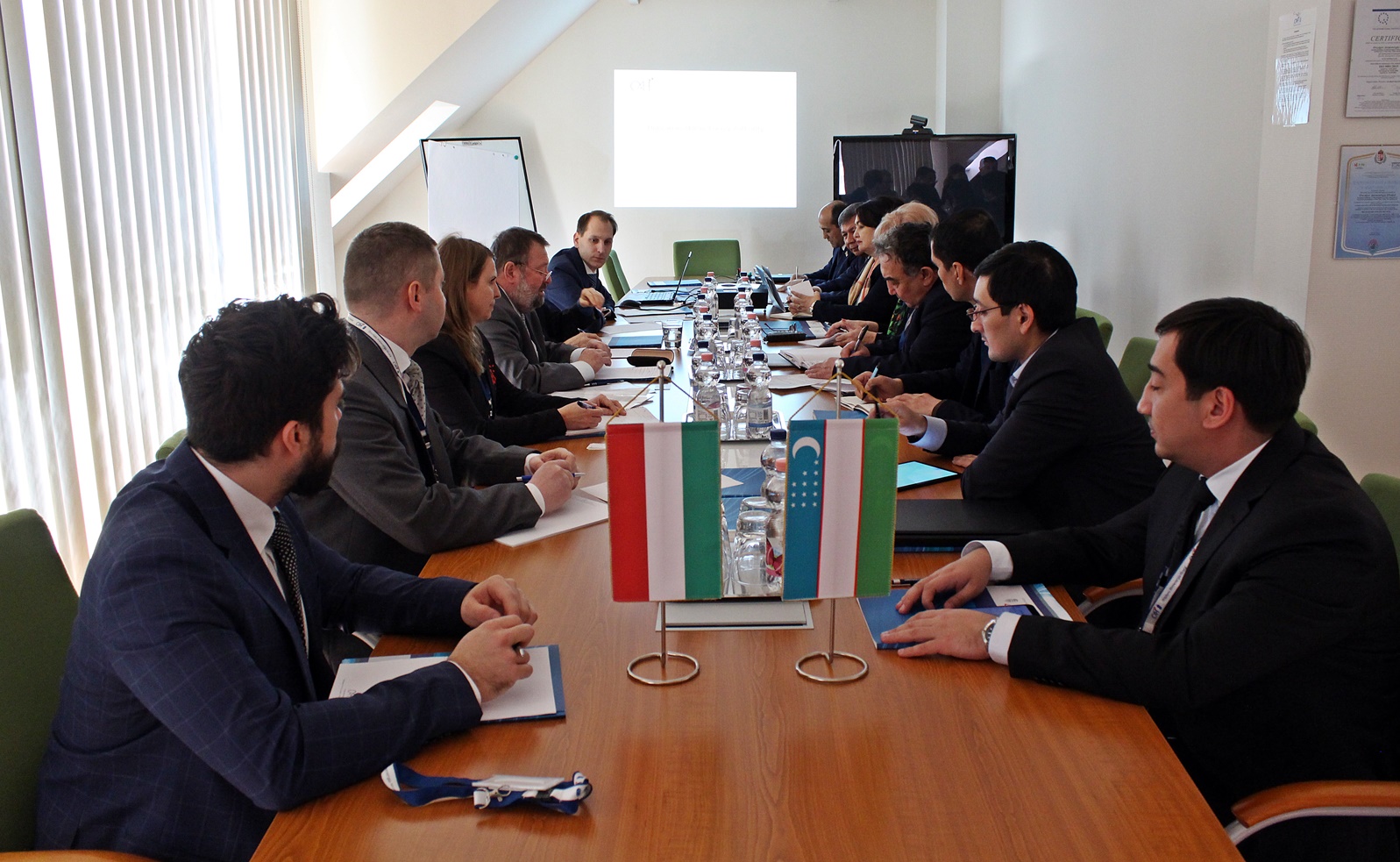 12-15 February 2019 Uzbek governmental delegation paid a visit to Hungary to observe experience of the licensing procedure of the new nuclear power plant units. On 14th of February, Mr Gyula Fichtinger, Director General of the Hungarian Atomic Energy Authority received the delegation composed of members of parliament and representatives of Uzatom Agency.
The Head of the Director General's Secretariat held a presentation on the subject of the Hungarian nuclear program and regulatory system, about the legal framework as well as the tasks of the regulatory body. The Head of the Uzbek delegation underlined that they plan to build a nuclear power plant similar to the Hungarian new units, that is why they consider it important to gain knowledge and learn from other countries' practical experience.
The Director General of the HAEA highlighted that HAEA is ready to cooperate with the Uzbek nuclear regulatory body to share experience in the field of nuclear safety. The parties agreed to maintain bilateral relations, for example during bilateral meetings at the General Conference of the International Atomic Energy Agency.