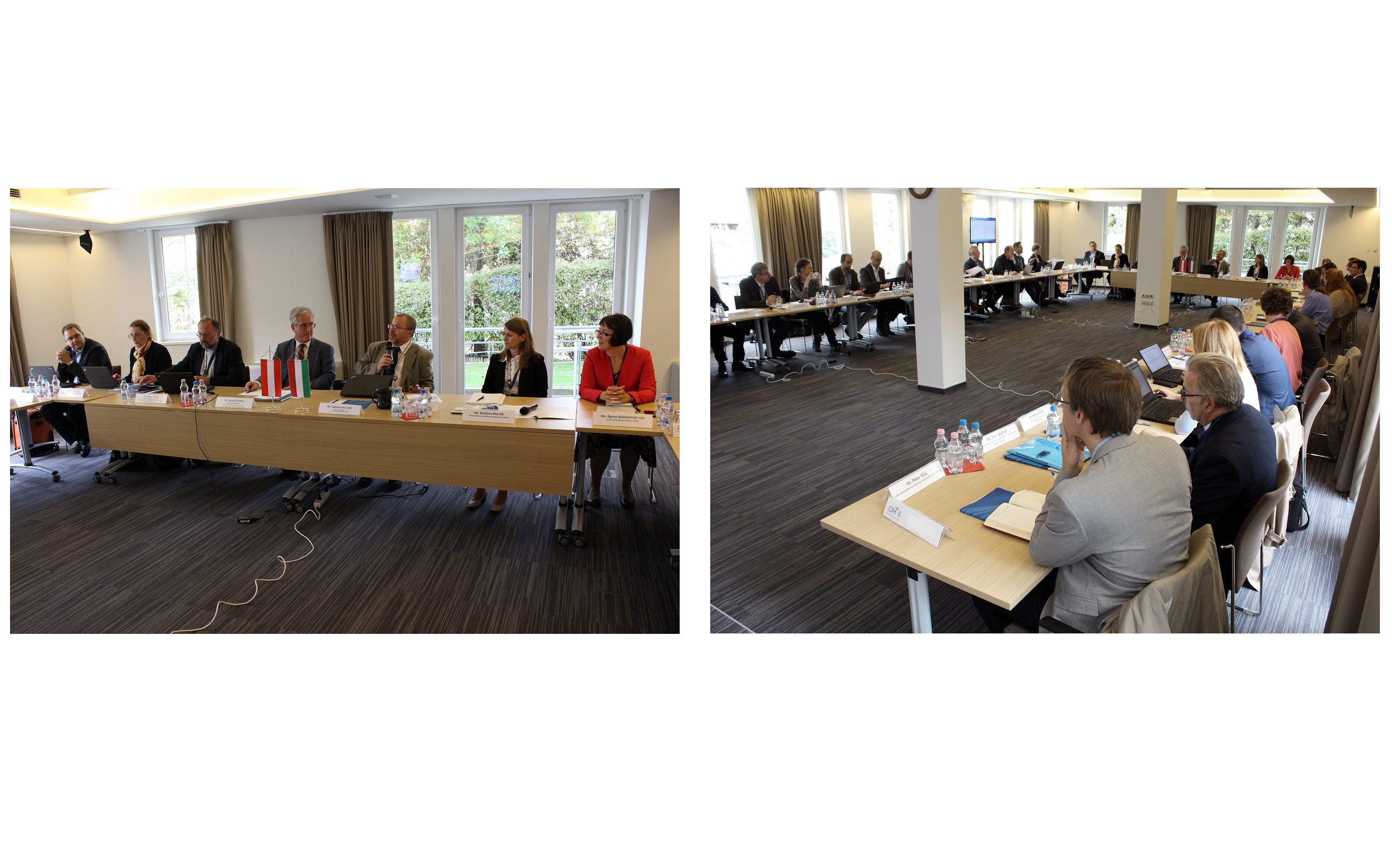 On 28-29 October, 2019, the HAEA hosted the annual Austrian-Hungarian bilateral meeting, which was attended by several Austrian and Hungarian experts. During the meeting both parties informed each other about the main changes, results and developments of the past year and the challenges ahead. The main topics of the meeting were the changes in the legal framework, the recent developments at Paks NPP, the status of the Paks II project, emergency preparedness, radiation protection, radioactive waste management, the results of the EU topical peer review in Hungary about the aging management of nuclear facilities, and the IRRS Missions in both countries.
At the 25th bilateral meeting, the Hungarian delegation was led by Mr. Szabolcs Hullán, Deputy Director General of the Hungarian Atomic Energy Authority. The members of the delegation were representatives of the Ministry for Innovation and Technology, the State Secretariat for Maintaining the Capacity of Paks NPP, MVM Paks NPP, Paks II. Ltd., PURAM, the National Public Health Centre, the National Food Chain Safety Office and the National Directorate General for Disaster Management.

Led by Mr Ronald Sturm, Head of Energy Unit of the Federal Ministry for Europe, Integration and Foreign Affairs, the Austrian delegation included representatives of the local governments in Austria, as well as officers of the Federal Ministry for Sustainibility and Tourism, the Federal Ministry for Education, Science and Research, the Federal Ministry of the Interior and experts from the Institute of Safety and the Federal Environment Agency.

Both parties informed each other about the events of the past one-year period that happened in their countries in the nuclear field.

Mr. László Juhász, head of department, HAEA, presented the recent developments at the Paks NPP. Mr Attila Hugyecz, chief economic adviser of the State Secretariat for Maintaining the Capacity of Paks NPP gave a presentations about the status of the Paks II project and then replied to the questions of the Austrian experts.

Detailed presentations were held by both parties about emergency preparedness, waste treatment and management, research and training reactors and radiation monitoring among others.

In his closing remarks, the head of the Austrian delegation, Mr Ronald Sturm, highlighted the importance of the sincere discussions, and appreciated the openness of the participants and the excellent organization of the event.

The next bilateral meeting will take place in Austria in 2020.